MarketingCharts is a hub of marketing data, graphics, and analyses. Part-database, part-publication, they're a resource for professionals in and around marketing.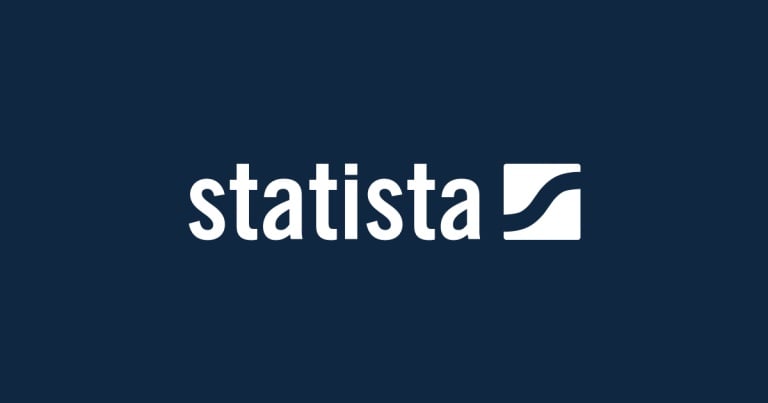 Statista is a leading provider of market and consumer data.

MartechTribe can help you find the perfect tool and build your marketing tech stack to its full potential.
Data Graphics by Category
AI/Machine Learning
CDP
Content
Customer Journey

Found this in a great ebook from Pointillist: Customer Journey 101
Email

Reported in MarTech Zone, Data from Bluemailmedia

Source: GetResponse email
Marketing Automation

StackMates

See the products that sit alongside the industry's leading marketing automation platforms. Data comes from the hundreds of stacks being managed on the CabinetM platform. Check out the StackMates reports here.

Marketing Automation: Adobe Marketing Cloud – Source: CabinetM

Marketing Automation: Eloqua – Source: CabinetM

Marketing Automation: Pardot – Source: CabinetM

Marketing Automation: Salesforce Marketing Cloud – Source: CabinetM

Marketing Automation: Marketo Engage – Source: CabinetM

Marketing Automation: Hubpot – Source: CabinetM

Marketing Automation: Salesforce Sales Cloud – Source: CabinetM
Search

Visual Search from Digital Marketing Trends Source: TheeDigital

Social Media
Note: Our friends at Gartner are prolific when it comes to publishing data related to marketing technology. We'd bet anyone reading this could quote their stat related to the percentage of marketing spend attributed to marketing technology from memory.
That said if you are going to quote their data in a blog post, presentation, or LinkedIn article you need to get their approval. It's a simple process. Here's how!
Advertising

Ad buyers expect a 6% overall increase in 2021 budgets compared to actual spend in 2020. (Source:

Marketplace Outlook

12/2020
Artificial Intelligence
Consumer Behavior

Findings from Raydiant's State of Consumer Behavior Report (1/2021)

46% of respondents prefer to shop in person than online
33% of respondents prefer shopping at a physical store
26% of respondents enjoy the overall experience of shopping in person
25% said they switch brands more often today than ever before
29.8% of respondents said that in-location customer service has gotten better in the past year

Findings from Berlin-based, Mobile Measurement firm Adjust. (10/2020)

46.9% of US consumers used smartphones to stream video/TV services during the pandemic and they are increasingly doing so with subscription-based apps.
More than a quarter of millennials and GenZ consumers said they have stopped paying for other services in order to buy subscriptions on mobile apps services.
25 – 34 year olds spend the most on subscription apps $25.85 while those over 55 spend the least at $13.97 per month.
Streaming apps were the most frequently downloaded subscription-based app (30.7%) followed by gaming (9%) and news (4%).
Consumers who subscribe to streaming and on-demand entertainment spend an average of $33.58 a month for those services, with Netflix, Amazon Prime, Hulu, Disney+ and YouTube TV as the top five favorites.
eCommerce

Findings from dotdigital's ecommerce benchmark report (10/2020)

4/5 of brands are not building loyalty after a customer makes a purchase
66% of brands don't send out editorial content — only marketing emails
A personalized cart recovery email should be sent within 30 minutes to drive conversion
Identity Management

80% of the organizations will be using document-centric identity proofing as a part of their onboarding workflow by 2022- an increase from approximately 30% today. (Source:

Gartner

11/2020)
Influencer Marketing

Findings from State of Influencer Marketing 2021 (12/2020)

Influencer collaboration had 57% more reach and impact in 2020 compared to 2019.
The use of #ad in Instagram post declined 19% year over year. Use of sponsored stories rose 32% in 2020.
Sponsorship activity on TikTok increased by 130% this year.
Marketing General

Findings from a Gartner Survey conducted 10/2021 (1/22/21)

Chief marketing officers will be more cautious this year, with 73% saying they will rely on existing customers for growth rather than developing new markets.
70% reported that digital business intiatives accelerated during the pandemic while 51% plan to prioritize new digital experiences in 2021 and 48% named new digital sales or service channels as a top priority for the months ahead.
Market Size

The worldwide marketing automation technology market is predicted to grow from $15.6B in 2019 to $25.1B in 2023. (Source:

Statista based on Forrester data

5/2018)
MarTech Stacks

60% of marketing technology leaders now say they expect moderate to severe cuts to their MarTech budgets.
35% of marketing technology leaders are initiating the process to overhaul their MarTech stack.
59% of marketing leaders prefer to select their technology using an integrated suite approach.

The average number of apps deployed per customer has risen steadily across all industries and company sizes, for a combined growth of 22% over the past four years. This year, the average number of apps per customer remains at 88.

We broke that out by customer size and found that our largest customers are adopting more apps than our smaller customers. Our larger customers, with 2,000 or more employees, deploy an average of 175 apps per customer, while our smaller customers, with 1,999 or fewer employees, deploy an average of 73 apps per customer.

Nearly 70 percent of marketers expect to boost spend in 2021; only a quarter to downsize; big focus on automation
Social Media Marketing

Findings from What's Working in B2B Social Media Marketing

As per the

numbers reported by HubSpot

76% of buyers are ready to have sales conversations on social media
81% of buyers are more likely to engage with brands that have a "strong, cohesive, professional social media presence.
Cisco predicts that by next year 82% of all internet consumer traffic will be through video.
Live videos get an average of 24x more comments than regular clips and videos on LinkedIn.
Remember to add subtitles because most people will have their sound muted while scrolling through LinkedIn

A Leadtail report for Twitter and LinkedIn engagement rates and follower growth rates for Q4 2020, based on the performance of 20 B2B technology companies (startups and public companies), revealed the following:

Twitter saw 2.01% follower growth
LinkedIn saw 7.79% follower growth
Twitter saw a 1.06% engagement rate
LinkedIn saw a 3.53% engagement rate